Meet the Boss: Miss B.
There's a lot she loves. Like pretending to be a heat pack while she lies on humans. She also loves sniffing her way up and down a hiking trail, tracking scents. She'd make an excellent sniffer dog. But most of all, she loves her human: Michelle.
Miss B is one lucky pooch. She can sniff and snooze happily, thanks to a rescue group who snuck her out of a puppy mill in Thailand. Back then, she was one sick puppy—she had a bacterial infection, skin fungus, itching, ear mites, and pneumonia.
Like most rescue pups, she needed a lot of love: vaccines, medical treatments, teeth cleaning, microchipping, neutering, nutrition, and a one way ticket to America where Michelle would eventually find her.
Their connection was instant. The adoption was easy. They went home and got straight to work: giving love to other pets around the world.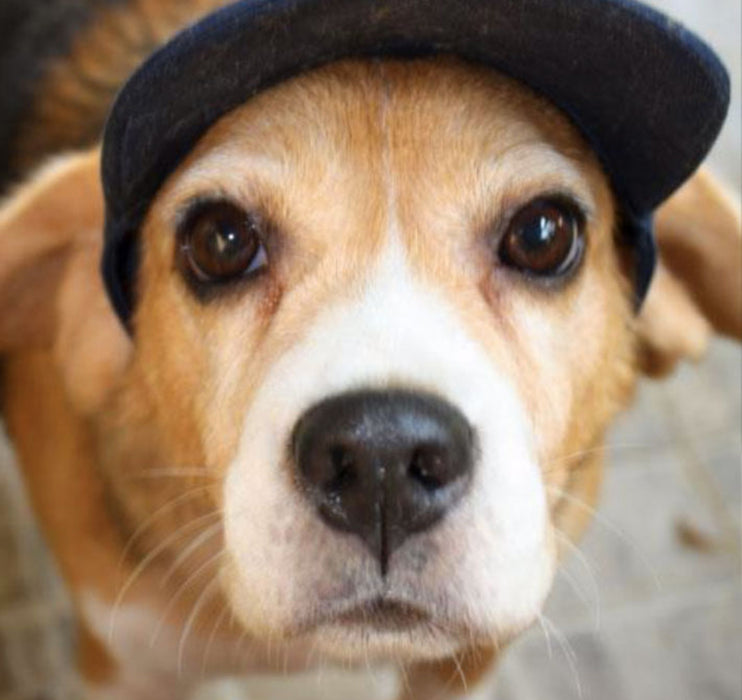 Feed the Love
With 15 years experience in interior design, Michelle creates elevated pet bowls to help pets digest food properly and their humans to decorate their home.
Feel the Love
Every bowl does good: a portion of our profits is donated to pet rescue groups, helping other pets like Miss B find their very own Michelle.
Miss B. and Michelle are on a mission to lend a Helpen hand and paw to all pets: those already in loving homes and those who don't know what home is. Until now.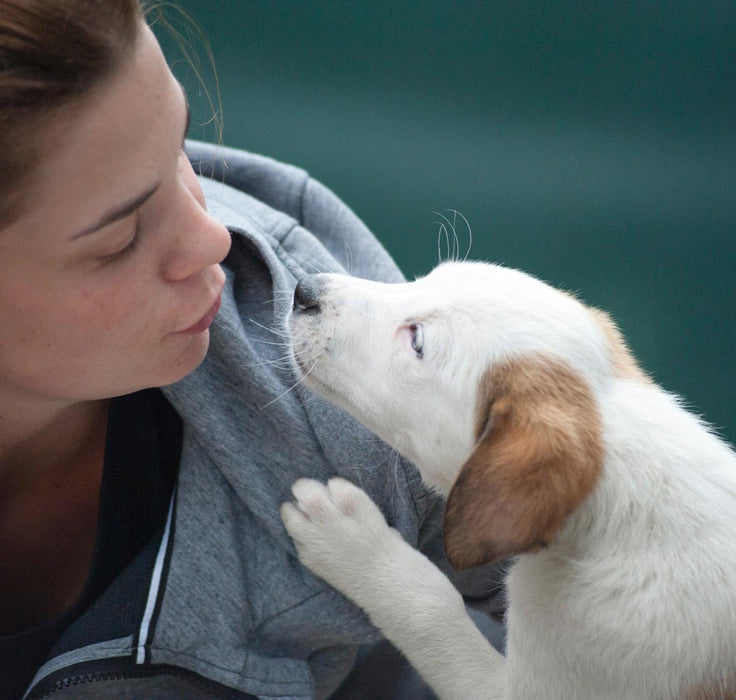 What's in the Name?
Helpen • Hel pen (verb - to help, to aid): stands for help in Dutch, which is exactly what we do. We help get animals off the street, into warm arms, good health, and their own collar.
Because we're more than designer elevated bowls for your pet: we're a second chance for someone else's. 
The purchase of every bowl goes towards feeding a homeless pet for 2 weeks and together, we're helping to put other pets into loving homes.
We won't stop until every tail is wagging and every dog or cat knows what love is. It all starts at your home: with you, your own pet, and their bowl.
Lend a Helpen paw and feed the love.
Freckles, Tia and Star all were rescued off the streets by Hand to Paw, one of the rescues we partner with.
We Have Three Core Values:
a.k.a. Pet Loves
We care about our pets

Our pets are our family. So we want the best for them. It's why our bowls come in different heights—to look after the digestion of your Dalmatians or your Corgis. It's also why we pay premium for stainless steel food grade bowls. A better meal-time, whatever shape or size your pet love comes in.
What makes our bowls different?
1

Design

Designer created styles that compliment your home décor style. Many new styles to come!

2

Health

Elevated design (4" or 7" tall) to promote your pet's digestive health and provides a more comfortable feeding position. 

3

Durable & Safe

TWO Premium Quality 304 FOOD-GRADE stainless steel bowls included. This stainless steel has been the material of choice for food processing industries. Our bowls are durable, rust-free, and safe for humans, pets and dishwashers. 

4

Easy to Clean

Detachable bowls that are easy to remove and are dishwasher safe or can easily be cleaned by hand. Keeping the feeding environment clean, neat, and tidy.

5

Secure

Bowls fit securely and prevent clanging while eating or leaking onto the floor below.

6

Protect

Rubber anti slip guards are provided on each leg to prevent movement. Additional set of rubber guards also included. 

*Not all Stainless Steel is the same – many OTHER bowls contain high levels of lead. Each batch of our stainless-steel bowls is tested by an independent lab to confirm that it's high quality, 304 series (sometimes called 18/8) stainless steel. This testing checks the levels of lead, mercury and cadmium to make sure they are up to 304 grade standards.